Meet Sara Muhammad:
Until last month a nurse at Lexington Chicago Ridge, it seems from her (now deleted) LinkedIn page that Sara is a student at the University of Illinois Chicago:
And why would she delete it, you might ask? Because some of her disturbing, vile tweets have been exposed, which show that Sara shares more than just a profession with her friend Dena Alkoka – like an unhinged antipathy towards Zionists: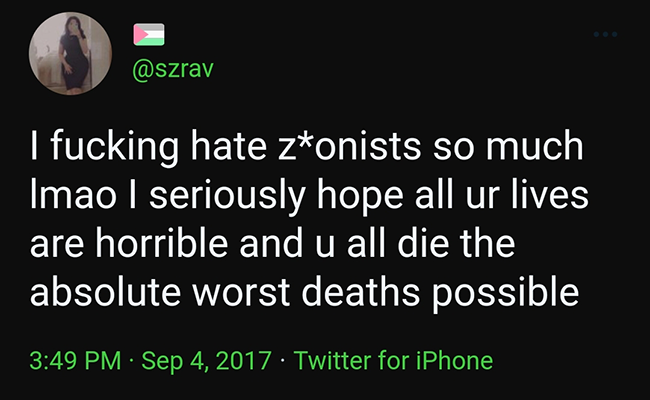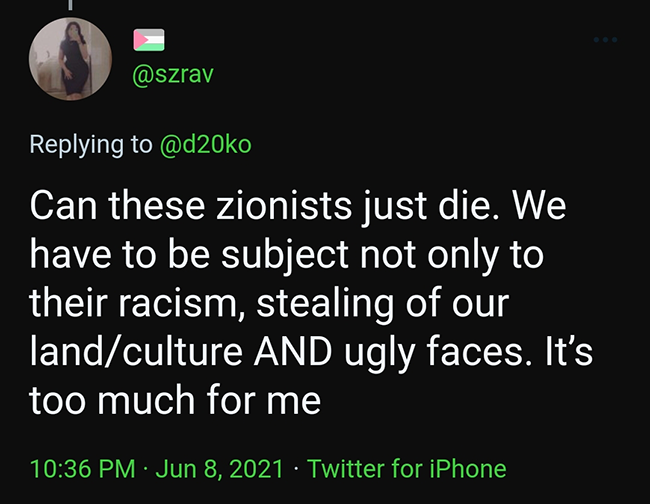 As well as her desire to do the job herself:
And by "Zionists", she means Jews:
She also seems to have a thing for cactuses (or is that cacti?) and sodomy: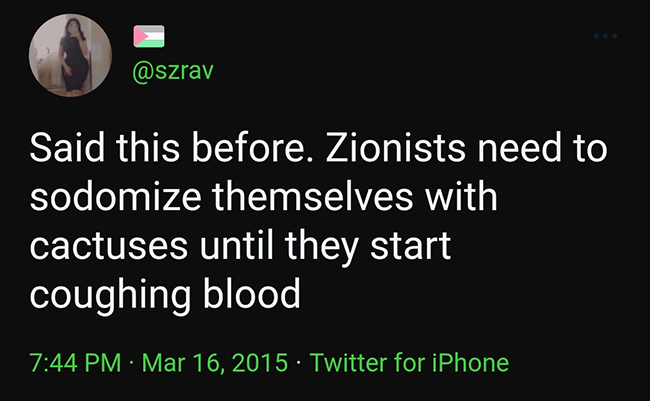 She seems nice.
To be honest, I am thinking it is all non-Muslims (not just Jews) of whom she is not a fan:

So it is clear this is not someone we should feel comfortable working as a nurse. And not just because she seems to be a genocidal Jew-hater:

As of the time of this post, it is unclear where Sara now works, if at all. But by sharing this post and spreading the word
We may yet find out where she works (and I will post an update if that occurs)
Any prospective employers Googling her name will come across this post and make their decision based on this rather pertinent information showing her character

Tags: Anti-Semitism Sara Muhammad